HOME
7 Weeks of Tending to the Earth and to Your Heart
an online yoga girl® course
Welcome Home
Join Rachel Brathen in Spring 2022 for a 7-week online exploration of healing practices, rituals, and tools to help you return home -- home to yourself, to your body, to your purpose, to your soul...to this earth. Follow Rachel's guidance in real-time as you deepen your connection to yourself and Mother Nature. Enjoy weekly live integration sessions, explore deep inner layers of yourself, create sacred nature rituals, discover how to use movement as medicine, and experience a true sense of belonging.

The path home is now clear - join us.

Regular Enrollment:
$1660

Payment Plan:
$500 deposit + monthly payments = $1660
$500 deposit is non-refundable. Monthly payments must be completed by December 31, 2022.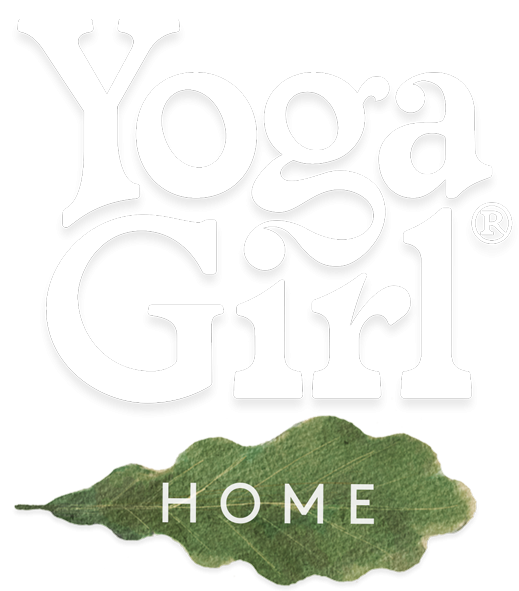 remember your roots. remember yourself.
The journey home begins on
Sunday, March 20th 2022

HOME is an interactive online Yoga Girl® course, guided in real-time by healing expert Rachel Brathen and consists of Rachel's very own curated series of healing practices, sacred nature rituals, and guided meditations. In this 7-week course, you will embark on a journey dedicated to your well-being and learn how to align your life with Mother Nature, so that you can ultimately live in harmony and find balance within yourself and with the world around you.

Realign with the rhythms of nature as you discover movement as medicine, receive reflective journaling prompts, and much more. Rachel's favorite healing tools and practices, some never-before shared publicly, will be integrated each week in a special live session with her so you can further implement each lesson into your everyday life and take steps toward lasting transformation.

To find your way toward feeling more happy, rested, calm, and hopeful all around?

To spend less time looking at a screen and more time playing, getting creative, and looking up at the sky in wonder?

To shower yourself with love and allow yourself to simply BE without shame or judgement?

To deepen your relationship with nature and awaken your sense of purpose?

To be a part of a safe, nurturing, and loving community that will hold space for you and remind you that you truly do belong?
Join Rachel LIVE to connect, integrate, and process each week's lessons.
Orientation + Opening Spring Equinox Ceremony -
Sunday, March 20, 2022

Week 1 Integration - Sunday, March 27, 2022

Week 2 Integration - Sunday, April 3, 2022

Week 3 Integration - Sunday, April 10, 2022

Week 4 Integration - Sunday, April 17, 2022

Week 5 Integration - Sunday, April 24, 2022

Week 6 Integration - Sunday, May 1, 2022

Week 7 Integration + Closing Ceremony -
Sunday, May 8, 2022

HOME is designed for anyone who is truly ready to explore their deepest inner layers.
For seven weeks, we will journey together using the carefully curated roadmap of the HOME course to awaken our connection to Mother Earth and unearth our truest selves.


With inspiring insight, Mother Nature's ancient wisdom, engaging online lessons, nurturing guidance, and live integration sessions every week, you'll be guided by Rachel and team Yoga Girl® every step of the way.


Learn how to slow down, get outside as a way of going deeper inside of yourself, and connect with Mother Earth in a way that will guide you for years to come.

Remember: we have to first get lost to begin finding our way home. Everything you have been through, has brought you to this place.

Welcome home.
Live Integration Sessions with Rachel
Each week you will be invited to join Rachel Brathen live as she helps you integrate each week's lessons and holds space for the group to connect on a deep level; to move and sit in stillness, laugh and cry, share and listen. Live sessions will be recorded and made available on the platform for later viewing.
Sacred Nature Rituals
Strengthen your bond with Mother Nature as you learn how to commune with the various elements, plants, and land all around you.
Enriching Lecture Videos
Dive deep into your personal exploration as Rachel shares inspiring lectures, lessons, and tutorials that will support and guide you each and every week.
Movement Practices
Moving the body with brand new yoga and movement practices, you'll learn how to use movement as medicine for healing (not punishment!), process big emotions, and find total mind-body-spirit connection.
Guided Meditations
Quiet the noise of the mind, explore Mother Nature, and channel your heart's deepest wisdom using various meditation styles and techniques.
Real-Time Sharing
Learn and practice the magical art of holding space, and the power in being seen and heard with weekly group and partner sharing sessions.
Reflective Journaling
Tap into your creativity, settle your mind, and get to know yourself on a deeper level by processing each day's rituals and lessons with curated lesson prompts.
Astrological Insight
Each week learn about the happenings in the sky, and become familiar with how the moon, signs, planets, and different elements influence you.
Course Workbook
This complimentary workbook will support you on your journey back home with helpful resources and written companions to guide you toward rituals and practices, journaling, sharing, and more!
In this course, you will learn and explore:
How to create a relationship with plants and the elements of Mother Nature for healing medicine, sacred ceremony, and a reminder that you are already home



What "self-love" and "self-care" truly mean and how to live a life that nurtures you, rather than depletes you



How to turn regular day-to-day routines into sacred rituals



How to get unstuck and alchemize painful baggage or trauma of the past into healing



How to move through the world with less shame and fear, and more love, presence, and gratitude



How to use your personal fire to courageously step out of your comfort zone, stand in your power, and set healthy boundaries



What's in the way of you feeling more "alive" and how to live a more joyful life



And more!
Meet your course facilitator
Rachel Brathen
Rachel is a Swedish-native,
New York Times best-selling author
, non-profit founder, serial entrepreneur, and an international yoga teacher with sold out classes and festivals around the world. She's also the founder and CEO of
Yoga Girl®
, the owner of the largest yoga studio in the Caribbean,
Island Yoga
, and the host of two #1 podcast shows,
Conversations From The Heart
and
Yoga Girl Daily
.
With over 2 million followers on social media, and reaching a global audience in over 170 countries, Rachel has been featured in Women's Health, Yoga Journal, The New York Times, Forbes, Tedx Talks, and more.


Rachel's inviting methodology and nurturing guidance serves the purpose of deepening the connection we have not only to ourselves, but with the people around us as well. With over a decade of professional teaching experience, she has now developed the 7-week online HOME course out of her own yoga, healing, and meditation practices to help make some of her in-person offerings more accessible around the globe.


When she's not actively trying to help make a change in the world, she enjoys cooking, baking, communing with nature, and spending her days with her husband, Dennis, their daughter, Lea Luna, and their three dogs, Ringo, Laika, and Quila.





Full Standard Price

$1660 USD
Beginning January 1, 2022
Payment Plan Option

$500 USD Deposit
Monthly payments through Dec. 2022
$1660
$500 deposit is non-refundable
Frequently asked questions
When does the HOME course take place?
The course begins March 20 and ends May 8, 2022. The official start date, live orientation, and opening Spring Equinox ceremony will be on Sunday, March 20, with a live integration session continuing to take place every Sunday for the duration of the course. Our final live session and closing ceremony takes place on Sunday, May 8, 2022.
How often will I connect with Rachel live?
Every single week, on Sunday, you will meet together with Rachel and your fellow classmates for a live and real-time session to integrate and process each week's lessons and practices.
The live dates with Rachel are as follows and will take place at a time to be determined that will accommodate as many schedules and time zones as possible:
1) Orientation + Opening Spring Equinox Ceremony - Sunday, March 20, 2022
2) Week 1 Integration - Sunday, March 27, 2022
3) Week 2 Integration - Sunday, April 3, 2022
4) Week 3 Integration - Sunday, April 10, 2022
5) Week 4 Integration - Sunday, April 17, 2022
6) Week 5 Integration - Sunday, April 24, 2022
7) Week 6 Integration - Sunday, May 1, 2022
8) Week 7 Integration + Closing Ceremony - Sunday, May 8, 2022
What if I can't join every live session?
No worries! Every live class is saved and will be uploaded to the course portal for you to view at any time.
How do the weekly sharing sessions work?
In the course, you will learn all about the process of sharing, but you can expect these sessions to be supportive, nurturing, safe, and completely confidential. Every week, you will meet with a pre-determined small group and/or sharing partner virtually with cameras on, in or near your local time zone to share from the heart on various topics and prompts provided to you that relate to each week's lessons. These
more intimate sharing sessions will take place at a time and day mutually decided by you and your small group and/or sharing partner.
How much time do I need to dedicate to this course each week?
We've created this course in a way that spaces everything out so you can focus on bits at a time throughout the week, such as before or after work, or you can commit to more lessons on days that you know you'll be off of work and have more free time. If you miss an activity or two, no sweat! You can always return to those and finish them at a later time that's more convenient for you.
While each week will vary slightly, we recommend setting aside around 8-10 hours each week to spend time outside, practice nature rituals, attend live sessions, move your body, meditate, meet for sharing sessions, journal, and complete each week's lesson activities. Please know, however, that it's completely up to you how you progress through this course. If you are unable to dedicate this amount of time each week, you are free to pick and choose which activities resonate with you in any given moment and take your time processing each week's lessons.
What if I get busy and can't keep up with the course materials?
You will have lifetime access to the HOME course after purchasing. Although we recommend that you complete the course material every week, we understand that each week may be different, so you are welcome to adapt this course to your own pace and adjust it as you see fit with your schedule. The good news is that the HOME course materials and live session recordings will always be there for you, and you will continue to have access even after the course comes to a close.
I live in a city with no access to natural spaces, can I still join?
Yes! This course was created for everyone and anyone that is looking to deepen their connection to nature and themselves. This course was also created to serve as a reminder that nature isn't just a place you go - you are nature. Know that no matter what your living situation is, you will be able to adapt and customize the lessons, practices, and rituals to your local area.
Do I need any yoga experience to join this course?
No! While some yoga experience may be helpful, all movement-based classes have been designed for all-levels in mind and with different variations and/or recommended props suggested as applicable. The HOME course offers many opportunities to listen to and trust your own body, and we hope you do just that!
With that said, if you have questions or concerns about a specific medical condition or particular physical activity, please don't hesitate to reach out to us at info@yogagirl.com and consult with your medical doctor.
I'm pregnant. Can I still participate?
Yes! With the movement-based classes offered in the HOME course, different variations and/or recommended props will be suggested as applicable so you can make adjustments to suit your body and personal needs. Additionally, most physical meditation practices that will be offered can be adapted to suit the different stages of pregnancy, but if you have questions or concerns about a particular physical activity, please don't hesitate to reach out to us and consult with your medical doctor for alternatives.
If you decide it's best to forgo a particular movement class or physical activity while you are pregnant, you can return to those at any time in the future that works best for you and your body.
What do I need to prepare for this course?
Pre-course orientation materials, resources, live dates, and times will become available to you in your course dashboard at least a week prior to help you prepare leading up to the course start date.
How long will I have access to the course materials?
Upon enrolling, you will gain access to the first pre-course materials as they become available, and you can expect to gain access to additional pre-course orientation materials in March before we officially kick off the course and Week 1 on Sunday, March 20th, 2022.
Once the course comes to a close on Sunday, May 8th, 2022, you will maintain lifetime access to all course materials so that you can continue to review and revisit all lessons, rituals, activities, or practices.
What payment options are available for purchasing?
For purchasing, we accept all major credit and debit cards (Visa, Mastercard, American Express, etc.)
During Early Bird Enrollment, a discounted price of $1162 ($498 savings) will be available through December 31, 2021 and must be paid in full at the time of purchase.
During Open Enrollment beginning on January 1, 2022, the early bird discount will no longer be offered and the course will be available for purchase at the full standard price of $1660. If you choose a quick, safe, and easy payment plan, a $500 non-refundable deposit will be required for setup, then you will pay monthly installment payments so that the total price of $1660 will be paid off by the end of December 2022.
You can make payments using any major credit or debit cards. The payment plan option is not eligible for an early bird discount.
I purchased the HOME course, how can I access my School Dashboard and all of the course materials?
I created a payment plan, how can I view my payment plan details?
My question hasn't been answered here. Who can I talk to?
If you have any additional questions that weren't already answered, please reach out to our customer support team at info@yogagirl.com.