Plant Friends: Living With Nature

Explore your relationship with the plant world - Find your Plant Ally!
A Yoga Girl® Online Course by Rachel Brathen
Explore a more dynamic relationship with Mother Earth
Plant Friend: Living With Nature is an online course inspired by our premium offering, HOME: A Self-Guided Journey. In this course, you'll begin to deepen your relationship with Nature, and in turn your relationship with Yourself. Follow Rachel's guidance as you step outside, connect to the land and practice rituals that will help you explore a friendship with the plant world.
Through this self-paced course, you'll explore what it means to have a Plant Ally and how to nurture that relationship to support you in your everyday life through tinctures, infusions and other plant-based connections.

Your Plant Friend is calling... Answer her.
One-time payment for lifetime access
What's included:
10+
Plant-based Activities
Discover the healing capability of your Plant Friend by deepening your knowledge and relationship of your chosen plant, or herb, or flower.
5+
Articles
Take your relationship with Mother Earth to a deeper layer as you explore what it means to nurture a relationship with the plant world.
40+
Journal Prompts
Process and reflect upon your experiences as you participate in activities with your Plant Friend. to build your sacred spaces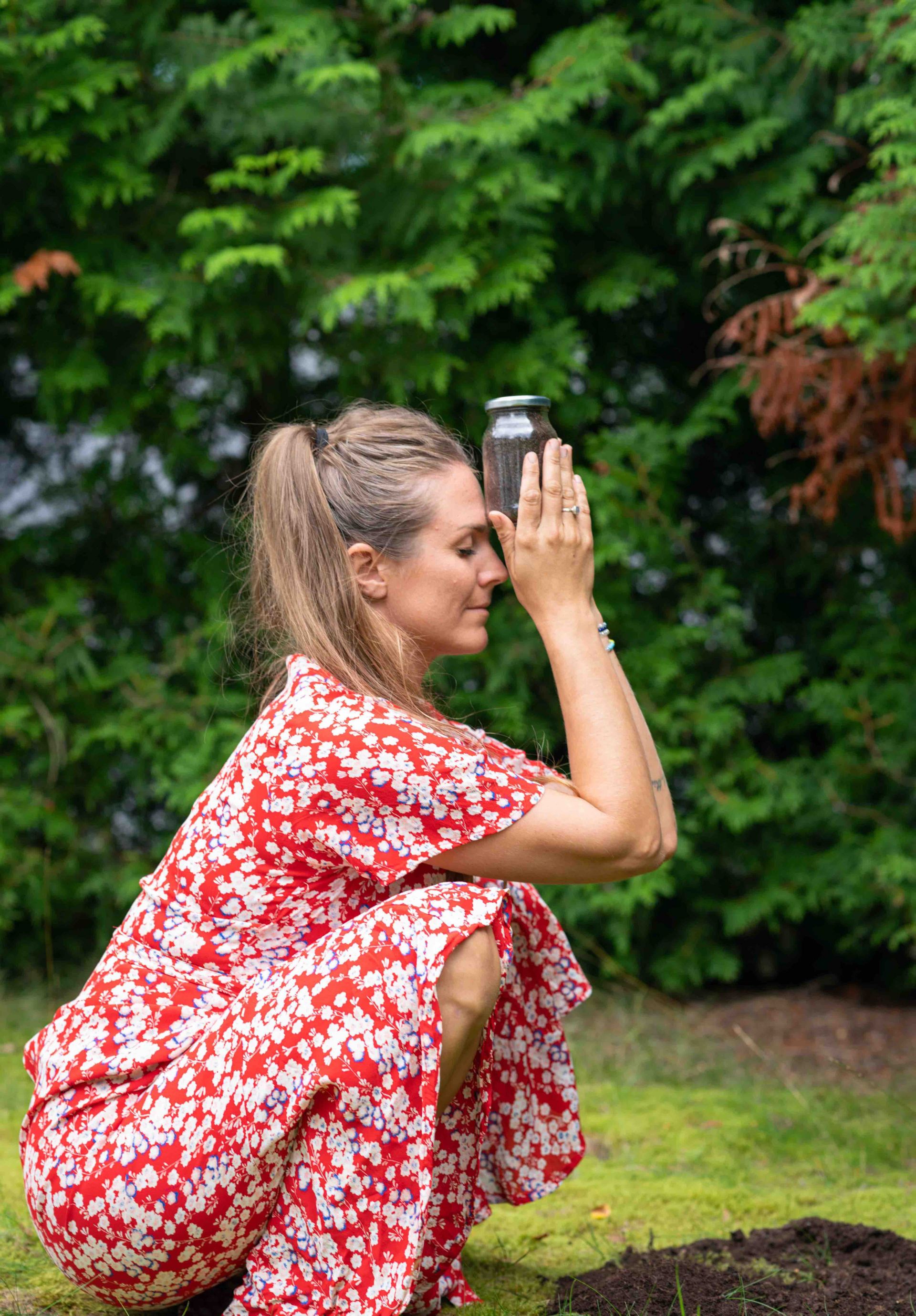 In this course, you will learn and explore:
How to create a relationship with a Plant Friend (or Friends)


How to live in harmony with Nature by deeply connecting with the plant world

How to respect the land on which you build your life

How to work with plants and herbs to nurture yourself in many beautiful ways

And more!
Meet your course facilitator
Rachel Brathen
Rachel is a Swedish-native,
New York Times best-selling author
, non-profit founder, serial entrepreneur, and an international yoga teacher with sold out classes and festivals around the world. She's also the founder and CEO of
Yoga Girl®
, the owner of the largest yoga studio in the Caribbean,
Island Yoga
, and the host of two #1 podcast shows,
From The Heart with Rachel Brathen
and
The Daily Practice
.
With over 2 million followers on social media, and reaching a global audience in over 170 countries, Rachel has been featured in Women's Health, Yoga Journal, The New York Times, Forbes, Tedx Talks, and more.
Rachel's inviting methodology and nurturing guidance serves the purpose of deepening the connection we have not only to ourselves, but with the people around us as well. With over a decade of professional teaching experience, she has now developed the online HOME course out of her own yoga, healing, and meditation practices to help make some of her in-person offerings more accessible around the globe.
When she's not actively trying to help make a change in the world, she enjoys cooking, baking, communing with nature, and spending her days with her husband, Dennis, their daughter, Lea Luna, and their three dogs, Ringo, Laika, and Quila.





Frequently asked questions
How is Plant Friends: Living With Nature different from HOME: A Self-Guided Journey with Rachel Brathen?
Plant Friend is an affordable collection of practices inspired by our premium product HOME: A Self-Guided Journey, featuring plant-based activities and rituals, videos and meditations to help guide you towards a deeper connection to Mother Nature and the Plant World.
When does Plant Friends: Living With Nature begin?
You can start and move along all of the course materials whenever you'd like and completely at your own pace.
How much time do I need to dedicate to this course?
It's completely up to you! Plant Friend was designed so that you have a wide range of healing resources and practices that you can turn to in every season of your life. If you'd like to focus on the course a little bit each day, once a week, or spread out over the course of year you have the space to do just that, depending on the length of your membership or if you purchase it on its own with lifetime access.
I live in a city with no access to natural spaces, can I still join?
Yes! This course was created for everyone and anyone that is looking to deepen their connection to nature and themselves. This course was also created to serve as a reminder that nature isn't just a place you go - you are nature. Know that no matter what your living situation is, you will be able to adapt and customize the lessons, practices, and rituals to your local area.
Do I need any yoga experience to join this course?
No! Plant Friend is not a course focused on the physical yoga practice (Asana). With that said, if you have questions or concerns about a specific medical condition or particular physical activity, please don't hesitate to reach out to us at
[email protected]
and consult with your medical doctor.
I'm pregnant. Can I still participate?
Yes! This course is not focused on physical practices like yoga and active meditations. You may find yourself moving around your home, garden and other spaces that you'd like to include in the activities of this course, so we encourage you to be mindful of those movements and whether or not they feel safe for you and your body. If you have questions or concerns about a particular physical activity, please don't hesitate to reach out to us and consult with your medical doctor for alternatives. If you decide it's best to forgo a particular physical activity while you are pregnant, you can always return to those at any time in the future that works best for you and your body if you purchase the course by itself with lifetime access, or as long as you remain a YogaGirl.com member.
What do I need to prepare for this course?
We recommend keeping a regular-sized journal + pen with you throughout the Plant Friend course. If any of the course activities require other specific items, they will be listed for you in that module for you to prepare adequately.
How long will I have access to the course materials?
If you purchase this course by itself, you will have lifetime access to all course materials so that you can continue to review and revisit all lessons, rituals, activities, or practices whenever you'd like. If you acquire this course as part of your YogaGirl.com membership (Monthly, Quarterly, or Yearly) you will maintain access as long as you remain a member.
What payment options are available for purchasing?
We accept all major credit and debit cards (Visa, Mastercard, American Express, etc.) The standard price of this course with lifetime access is $29. If you are a premium YogaGirl.com subscriber (Monthly, Quarterly, Yearly) this course is included with your membership.
I purchased the Plant Friend course, how can I access my School Dashboard and all of the course materials?
After logging into YogaGirl.com, simply go to your account avatar on the top right (or menu if on mobile) and click
My School Dashboard
. From there you will have access to your school dashboard, school messages inbox, course lessons, the community, and more.
What is your refund policy?
If you are not satisfied with Plant Friend, you will have 7 days from your original date of purchase from which you can request a full refund, minus a $10 non-refundable administrative and materials fee.
My question hasn't been answered here. Who can I talk to?
If you have any additional questions that weren't already answered, please reach out to our customer support team at
[email protected]
.